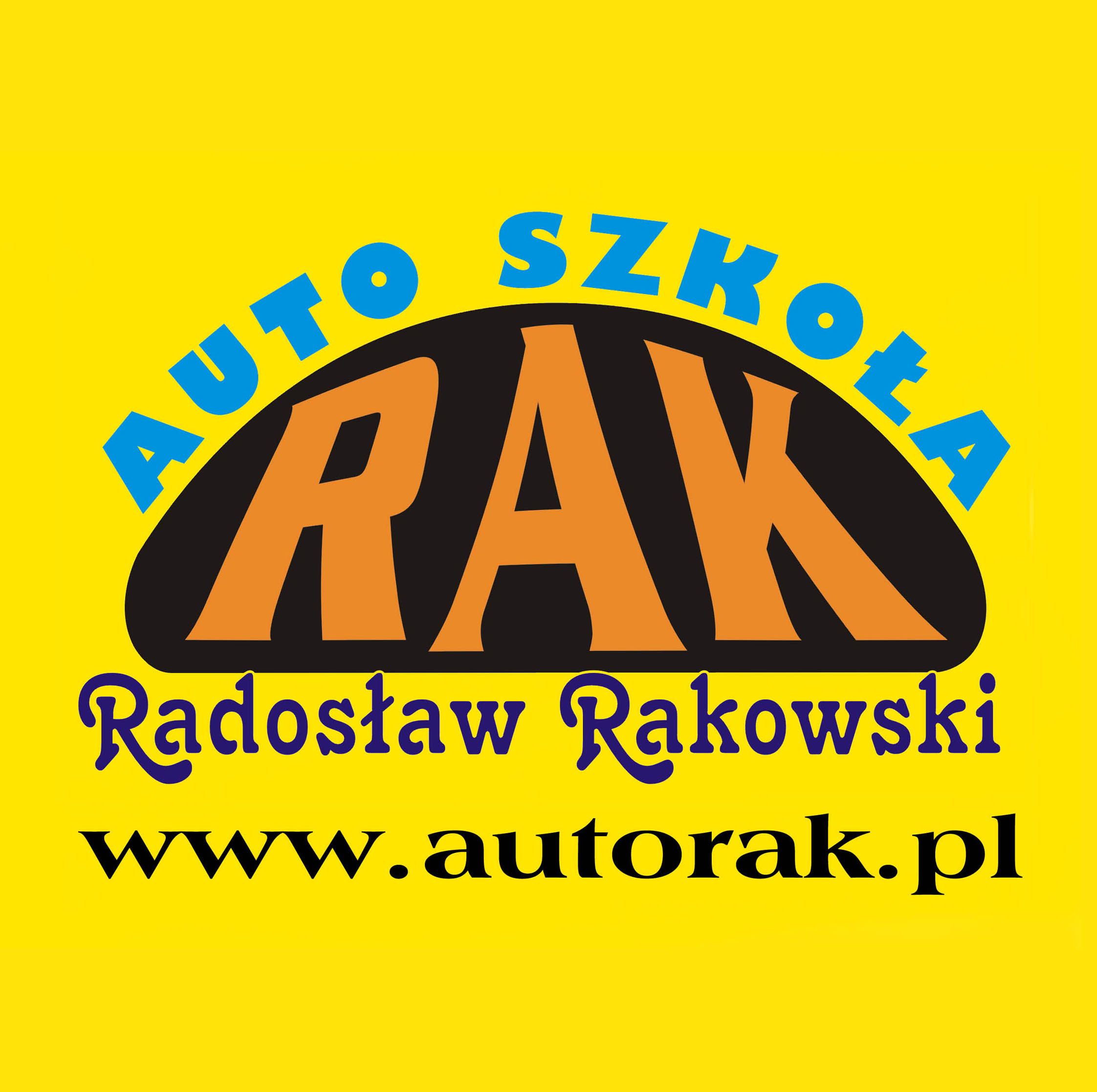 The aim of the campaign for the AutoRak school was primarily to focus on the region in which the school operates. Thanks to the development of a precise target group, we reached exactly the customers we were supposed to reach. We also produced a conceptual advertising film, which with its film atmosphere was ahead of the competition. We have combined all the elements into a coherent whole, which results in:
The AutoRak school has become the most recognizable school in its region
36% increase in the number of students, which means higher profits
90% effectiveness of the target group developed

The advertising video we created made a sensation on the Internet on the very first day of publication

Over 1,000 positive mentions and comments on the Internet on various websites

First places in 2 Driving School rankings

We strengthened the brand image
I sincerely recommend the cooperation, the final effect exceeded my expectations.
www.autorak.pl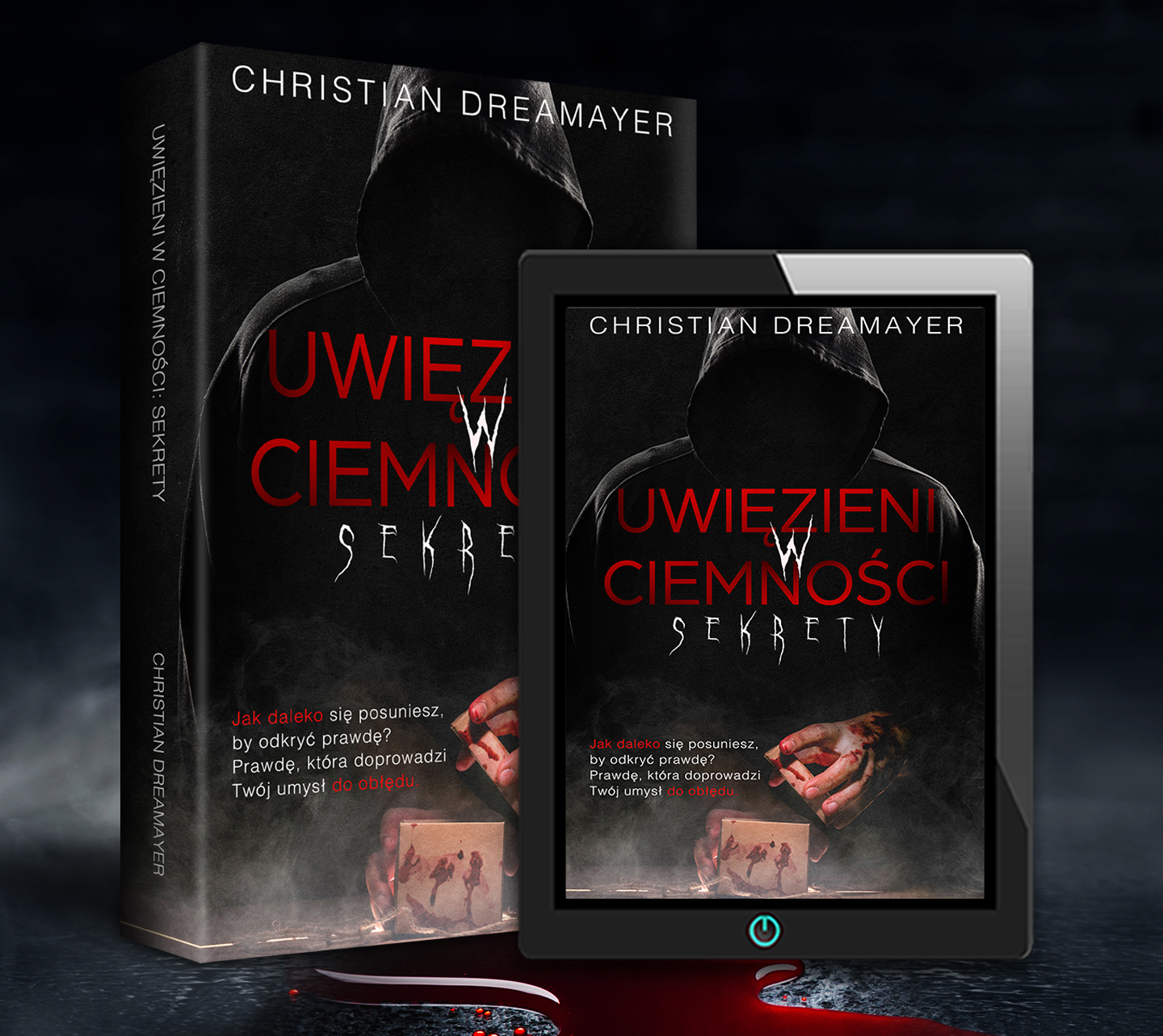 In this case, there was only one goal: to sell as many copies of the book as possible. Proprietary advertising strategies have been tested and developed for the purposes of sales and promotion. Together with OmStudio, we created a professional book trailer, which was promoted on Facebook, Instagram and YouTube, as well as on our website. The entire sales process was divided into several advertising campaigns at different intervals, below are the results of one campaign that lasted only 17 days:
In total, over 3,000 books were sold in all campaigns, which lasted a total of 60 days.
If you have a product that you want to introduce to the market and you want to make money as soon as possible, use proven sales and advertising strategies that just work.
www.christiandreamayer.com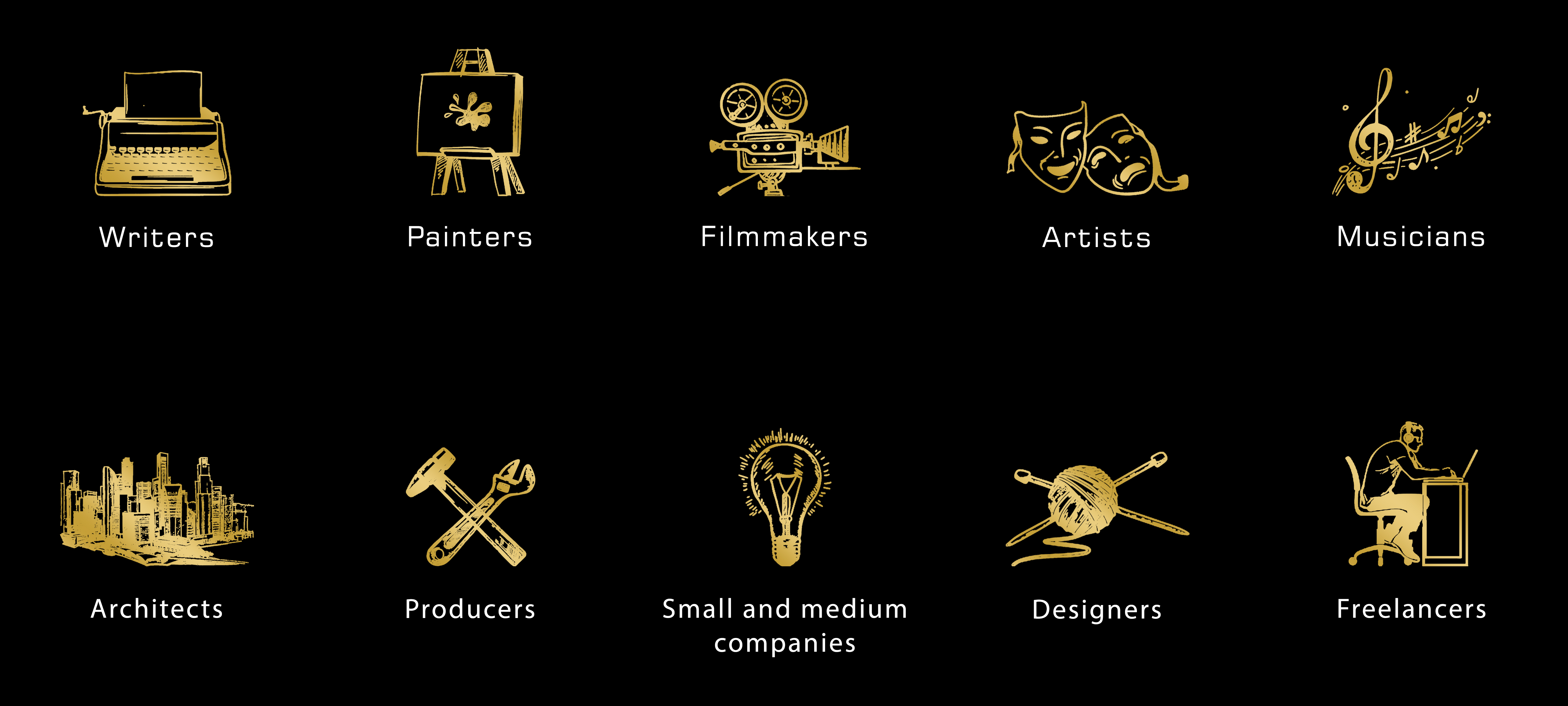 A unique personality with extensive experience and knowledge. Entrepreneur and businessman with an artist's soul of extraordinary depth and sensitivity. We jointly implemented 2 larger investment projects, which ended in a spectacular box office and production success.
I sincerely recommend the services of Unreal Empire and Mr. Dante Krone to other brands and people who want to effectively build their image in the world and effectively sell their products and services.
He is a man whose sincere passion is Creation and Business. You can see it at the first meeting, I knew from the very first moment that we would make a good deal. I am waiting impatiently for the next investment which is a cinema film based on his novels.
The campaigns and strategies offered by Dante are extremely effective, everything is precisely refined and organized down to the smallest detail.
A man with a lot of experience and knowledge. Using his many years of experience in many industries, he comprehensively helps creators and companies with personal development.
I have worked with Dante many times, each time I was more than happy with the final result. He always approaches the project with the highest commitment and passion.
I was lucky to meet Dante personally, he is undoubtedly a unique person, and what he wants to build for society with his knowledge, passion and wisdom. Without batting an eye, I can say that his visionary view of the world goes beyond the present era.
I read the book Trapped in the Dark: Secrets. One big WOW. An original story inspired by real events. A psychological thriller that simply sticks you in your armchair for hours and stuns you. I'm waiting for the second part.
You can feel this dark, captivating atmosphere, these secrets and secrets. And you are unsatisfied when you finish reading, even at that moment. I'm already looking forward to the next part.
A cinematic film written and directed by Dante, production of which will begin soon, may be a breakthrough and revolutionary work in the history of world cinematography. I read the script and I know the story of Dante. I am convinced that his creative skills and experiences will lead him very high. In my opinion, this is a younger version of Quentin Tarantino.
Some investment projects are light years ahead of their time. There are only a few extraordinary projects on the website that are in fact an announcement of something much bigger, even cosmic and magical. It is thanks to people like Dante that this world can develop.
This is not an ordinary and normal person. His work will go down in history like the works of the most outstanding personalities of this world. A brilliant dark novel. I am waiting for the premiere of the film.
I had the opportunity to see the plans of Empire University. It will be a real tool for building your legend and your own business empire. If you are a creator, artist or producer, it will be an absolute MUST HAVE.
I was given a professionally prepared script, the recordings were cunning in a nice atmosphere. The end result - brilliant. The video gained only positive feedback and became my showpiece. Realization and production is the top shelf. I recommend.
I consulted Dante about the online conference on dietary supplements. We developed a strategy that was MEGA successful, sales exceeded 40,000. zlotys during only this one online conference. I RECOMMEND COOPERATION!
The perfect example of a man in the right place. I just needed such a kick. One day of our meeting was enough for me, which turned my life 180 degrees and put me on the right track.
For writers, painters, graphic designers, filmmakers, actors, musicians, architects, producers, small and medium-sized companies, designers, freelancers and all those who create and want to earn money on it, this website is and will be a salvation. It helps you achieve what you want more than that, in my case it was help in creating my products and selling them, which ended with profits of PLN 30,000 in the first month.
Recently, I founded a company that designs the interiors of commercial premises, then I didn't even have a website or a logo. The competition in my region is fierce, I knew that I had to take specific steps to stand out and start earning money. And so, after many searches, I ended up here. I looked at the reference and Bio and decided to outsource some projects to Unreal Empire. We have created an elegant Logo, a modern website and a short promotional film. We have also developed an advertising strategy and sales activities. The effect was that the company grew so much that I had to hire two employees.
I finally found a company that takes things to the end. Designs, advertising materials and strategies: precise and effective. I create info products, and I don't have much time to sell them. In the past, I sold a few items a month, today, thanks to our cooperation, monthly profits exceed PLN 15,000. I highly recommend it.
Our cooperation resulted in building a strong brand of my brand. Projects and strategies are concrete facts without beating around the bush. Speed ​​of execution, Simplicity and Perfection. I highly recommend it.
An amazing man! It shows important matters from a completely different perspective that most people do not notice at all, and shows how to use this fact to achieve your goals. PS. I'm waiting for a FILM! A brilliant book!
Very original designs, made with the utmost commitment. Creative and inventive. I am very pleased. RECOMMEND!
Great collaboration. Prepare a script straight from a Hollywood movie. Consulting about ideas and being open to suggestions made it possible to achieve specific goals. I got the video and other projects on time, contact was always hassle-free. I am fully satisfied with the results, I sincerely recommend it.
The best producer of promotional films, who creates with sincere passion. Perfection and workmanship for this price is just ridiculous. For such work you should pay at least 3 times more.
Full professionalism, openness, flexibility and a lot of our own creative ideas made the promotional video and advertising campaign an unimaginable success. Quality at the highest level at a reasonable price.
Direct, open-minded with great knowledge and experience. He perfectly understands the needs of customers and is able to give them what they need.
We made a few films together for my products. The atmosphere during the video session is fabulous and professional at the same time. Working with people like Dante is great and the effect is always much above expectations.
Lovely collaboration. One hundred percent commitment, professionalism, outstanding and innovative strategy for building the Brand of my business. I have used many agencies, but this is something completely different, something that goes beyond the existing business and artistic patterns. Maybe that's why it's so effective.
Dante gave me an outline of the strategy he wants to implement in the production of his film. I have 25 years of experience in investing and business, how this guy says when he falls into a trance, what knowledge and life experience he has, and how he thinks and develops a strategy for creating and selling this work is insane. I have yet to meet someone so special in my entire career. Soon it will surely be loud about him.
The project 'The Book of Life' drew my attention, I am looking forward to its launch. I'm not young, at this age, you are already thinking about death, maybe someone will someday find a way to overcome death. Remember, everything is impossible until someone shows up and does it for the first time.
A true visionary. Her attitude shows that it is worth having great, even gigantic goals and strive to achieve them at all costs.
A few years ago, I invested in smaller Dante projects, each project turned out to be a hit investment in the jackpot. First of all, he always had a good product and idea, and secondly, he knew exactly how to sell it and earn money on it. I can see that I am preparing a few large projects in which I will definitely invest.
Dante has a unique talent for creating and creating, and in a magical and professional way he can turn this work into pure gold. I RECOMMEND working with Dante and his company Unreal Empire.
Doing business with this gentleman is pure pleasure and a guarantee of 150% of your goals!
When it comes to video production, it can do wonders. He knows exactly what and how to do it, how to present the brand's story in a film to gain customers and sell goods. Individual approach to each project. I heartily recommend it.
I have been cooperating with Unreal Empire for over a year. Collaboration is always fruitful and hassle-free. I can recommend it to anyone with my hand on my heart.
I thought I knew a lot about websites, marketing, online promotion, and I thought I was doing it well. I thought so. At one point I noticed that something was wrong, I was looking for new knowledge and that's how I found Dante. We changed my Brand to a more modern one, recorded a new advertising video and created a beautiful and functional website. Regular customers immediately noticed the changes and were very impressed. From the moment we cooperate, we see a significant increase in sales and greater customer satisfaction. Personally, I am very pleased. I RECOMMEND.
I got to Dante by command, by a person who had previously used the services of Unreal Empire. At the beginning, I ordered packaging for a new product line, after a great end result, I ordered a few more packages and labels, which were also perfectly made. Ultimately, I also commissioned an advertising spot and an advertising campaign on the Internet. All I can say is that I'm damn glad that I decided to use the services of this company. The result of the advertising campaign exceeded our wildest expectations. In the 30-day campaign, the revenue exceeded PLN 200,000. Dante has vast knowledge and extensive experience in many industries. I am always surprised by his creativity and ingenuity, he is great even in critical situations, he always has an ace up his sleeve.
If the mechanisms in your organization work like in a Swiss watch, there is no point in changing them. Dante is a great business partner, we have been cooperating for about a year, so far we have conducted several large advertising campaigns together and recorded four videos promoting my products. He created and developed effective and practical marketing and sales strategies for my brand. He designed strong Brand and created some unique packaging designs. What can I say, I highly recommend it.
The cooperation is amazing. I ordered three films promoting my art studio, the realizations of which I am MEGA satisfied, shots full of emotions and sensual experiences. My ideas and suggestions were always on point. I got exactly what I wanted. Later, we carried out several other projects and advertising campaigns for my art work. I was also not disappointed here, I sold all my paintings and works during one web conference. How? Such magic is offered only by Dante and his unique and original strategies. I can't wait because we have more great projects ahead.
I deal with renting small holiday homes by the sea, and in the winter season in the mountains. I started making amateur videos myself and trying to campaign, but without much success. I knew that I lacked thorough knowledge. I was directed to Dante, we developed strategies together, commissioned an advertising film, a new website and a campaign in Social Media. Effect! My cottages are practically 100% occupied for the next season. Honestly, I did not expect this. His strategies, ideas and modus operandi are simply EFFECTIVE!
Collaboration is concrete matter, without unnecessary false marketing. He always hits the point, on the issues that matter most. I work in the catering industry where, as you know, there is high competition. The advertising and marketing strategies developed by Dany allowed me to break through my competitors and master most of the market in my region. The advertising film that Dante took care of is simply brilliant, dynamic shots, action and great atmosphere on the set. I sincerely recommend.

Nieniejszy mail jest pułapką na osoby rozsyłające niechciane wiadomości. Prosimy o nie wysyłanie na niego żadnych wiadomości gdyż Państwa adres może zostać pernamentnie zablokowany.
alexander@secretcats.pl
. Jeśli jesteś właścicielem niniejszej strony możesz usunąć tę notkę jednak pamiętaj, że ta pułapka ogranicza niechciane maile wpadające na Twoje skrzynki pocztowe.
Scroll Up